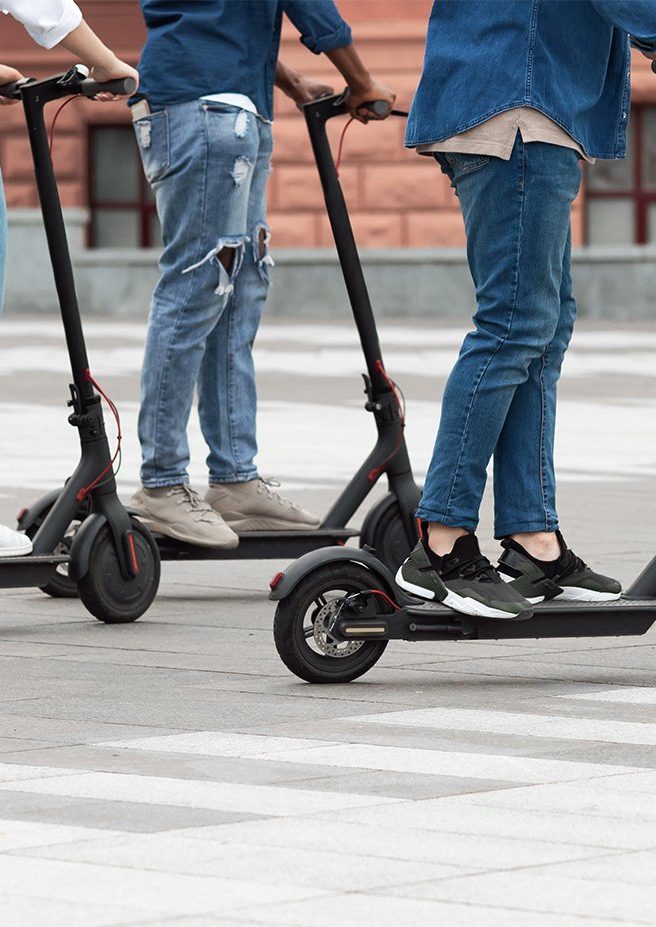 Our industry had extremely rapid uptake in the past few years, which posed new challenges to both providers and regulators. We came together under this newly created coalition  as a recognition of the need to develop a framework that ensures micro-mobility solutions flourish in cities  in full respect of all road users and to revolutionize urban transportation toward a shared, electric, and carbon free future. The current pandemic and decreased level of transport activity should lead us to rethink how we move and organise our cities to the benefit of all. At the forefront of the digital and transport revolutions, our members are committed to contribute to Europe's recovery efforts and climate ambitions.
Micro-mobility refers to a growing range of small, lightweight vehicles options operating at speeds typically below 25km/h and mostly used for trips up to 10km. Micro-mobility vehicles can be personally owned or shared; electric or manual. Micro-mobility unlocks more city areas for more people and increases access to public transportation. (Source: ITDP).
From our co-chair Welmoed Neijmeijer
Having worked in EU affairs for years, I have seen the importance of timely involvement in debates at EU level over and over again. Over the years, I have seen too many companies that did not take the EU level discussions seriously and came too late to the party. 
I was delighted to find that there were more people in this young industry that saw the importance of creating an EU association. In 2019, we started discussing the set-up of the association, which was delayed due to the Covid crisis. I'm delighted that MMfE was officially kicked-off this year and I am honoured to get the opportunity to co-chair the association together with Catriona Meehan. 
You can find me driving around Brussels on a (shared) bike or e-scooter any day of the week. Having grown up in the Netherlands, I have experienced the ease of traversing a city on a bike or other small mode from an early age. But what if it rains? There's always a bus, tram or metro nearby that can get me to where I need to be!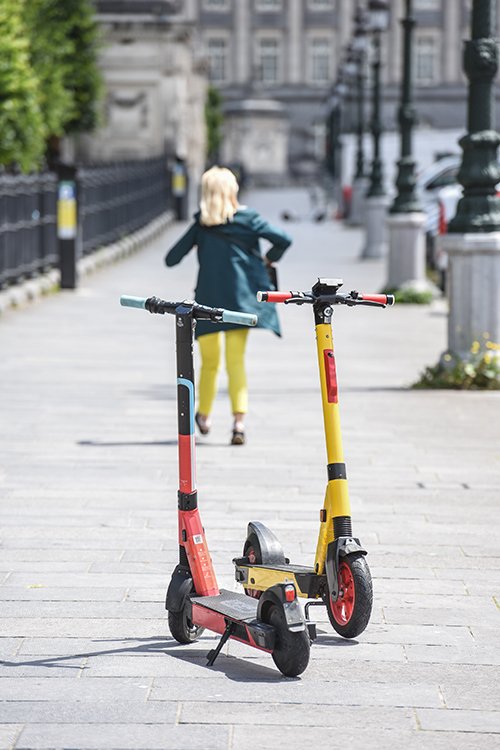 This is where my passion for sustainable mobility comes from; 9 years ago, when I came to Brussels, it  seemed almost impossible to use a bike or scooter in the city. Those brave enough to try were awarded with riding in terribly polluted air. I'm glad to see that this is changing rapidly, and I can only welcome the recent initiatives taken by Brussels – the new cycle lanes and 30 km/h speed limit in the city stimulate many people to try out smaller modes. We're not there yet, but Brussels is certainly on the right track. The next challenge for Brussels, and many other cities, is to create the space that is needed to make micro-mobility and cycling flourish. This is one of the objectives for Micro-Mobility for Europe. Segregated cycling infrastructure and sufficient parking spaces across cities are essential to stimulate people to use small modes of transport.
In addition, I am leading MMfE's work on the technical requirements that apply to e-scooters. Currently, we see a fragmented landscape with different national regulations. This creates uncertainty for operators, city officials and users and therefore needs to be addressed.